Trademark
How to register your trademark
A trademark protects your brand. Protect your name by filing a word trademark (e.g. "Nike"). Protect your logo by filing a device trademark (e.g. Nike's Swoosh). Trademarks even protect pay-off lines (e.g. "just do it").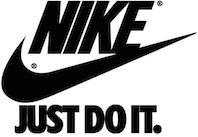 To protect your brand (whether for goods or services):
Discuss your word mark with one of our trademark attorneys – we will tell you whether it's too descriptive.
Select the "classes" in which to file your trademark – we will suggest appropriate classes.
Conduct a trademark registrability search (optional, but highly recommended) to determine whether there are conflicting marks already on the trademark register – else, your trademark may be rejected in a year's time, forcing you to rebrand your product / service. Our charge: R2,500 plus vat.
File a South African trademark for R4,090 plus vat.
Online options
If you wish to file the trademark online directly with CIPC, you can either:
use TM Direct – an online trademark filing systemoperated by S&Z Trademark Attorneys; or
use the GlobalIPCo online trademark filing system. For only US$199, GlobalIPCo prepares the South African trademark forms, files your trademark with CIPC, reports on the trademark filing, sends reminders, and forwards examination reports / notices of acceptance.
Registration typically takes 2 years, whereafter you can prevent others from using a mark that is confusingly similar to your trademark in respect of similar goods / services.
FAQs:
What if I have been using my mark for many years? You can file a trademark. The trademark need not be "secret" at the time of filing.
What if I wish to register the trademark XYZ for bananas, but this mark is already used for shoes? You can still file a trademark for XYZ, as bananas and shoes fall into different classes.
When should I file foreign trademarks? Although it is better to file foreign trademarks within 6 months of filing the South African trademark, you can file foreign trademarks at any time thereafter.
STEP 1: CONTACT US to start the trademark process:
Send us an email
Physical address:
Oaktree Corner
9 Kruger St
Oaklands
Johannesburg
South Africa
T +27 (0)11 483 1439
T +27 (0)11 483 3128 (alt.)
C +27 (0)83 233 4582
E
W www.ideanav.co.za