About us
Aim
IdeaNav helps inventors protect their ideas and convert them into working prototypes.
Who we are
IdeaNav was formed in 2007 and includes:
Patent Attorneys / Directors:
Anthony van Zantwijk (BSc(Civ)Eng, LLB, LLM(Tax)),
McLean Sibanda (MSc(Met)Eng, LLB, LLM-Commercial, PhD)
Paulo Lopes (MSc(Mech)Eng, LLB, HDip(Tax))
Trademark Attorney:
Taya Lombard (LLB)
Assistant: Lesley Mackell.
The company was spun out of Sibanda & Zantwijk Patent Attorneys (a firm specialising in intellectual property commercialisation).
Why us?
In 2019 and 2020, we were the second biggest filer of South African provisional patents. And, in June 2021, we became the third largest South African patent firm (based on total patents filed).
Our patent attorneys used to work at one of South Africa's biggest patent firms, Spoor and Fisher.
We have successfully prototyped many inventions, which are now in the market.
We offer a complete range of intellectual property commercialisation services to clients including Anglo American, De Beers, Sasol, SARS and the SA Reserve Bank.
We will take your idea further than any other South African patent firm.
Pricing
We offer affordable patent and design services. To reduce cost, we also offer online patent, design and trademark filings.
We have discarded the industry-standard hourly-rate billing model and substituted it with a fixed, transparent pricing policy that inventors can budget on.
Independence and objectivity
To protect our independence and objectivity, IdeaNav refuses to accept or offer referral payments. All referrals are motivated by value to the inventor instead of relationships or reciprocity.
Software
We embrace online systems that reduce the cost to file and prosecute patents, trademarks and designs to grant. In this regard, we work closely with GlobalIPCo – a software company that develops: IP management systems (that we use to file and report on applications); and online filing systems (for which we are the exclusive South African agent).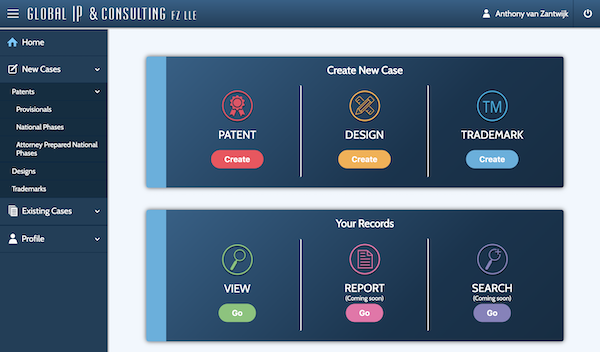 Our online patent, trademark and design renewal system is also popular among multinational companies to reduce their cost of holding patents.