How do I prototype my invention / idea?
We have tailored a prototyping package specifically for inventors
The team
Our prototyping team includes a talented industrial designer supported by engineers.
We have the experience, skills and tools necessary to bring your idea to life.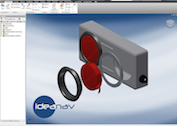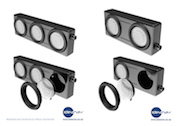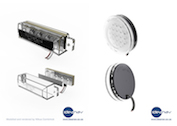 What you get
We convert your idea into a sexy 3D prototype (with rendered drawings and A1 poster) … specifically designed to attract funders. We call this a "funding prototype".
Price
Most inventors select our Prototyping Package Special, comprising:
design input
3D CAD drawings
rendered drawings (2x)
A1 poster
plastic prototype
For only R15,000.

Note: Any of these services can be selected individually:
Prototyping
3D CAD modelling
R3,900
Photorealistic poster (A1)
R3,500
Prototyping (plastic)**
R5,500
Product design and conceptualisation
R3,000
Full house: product design, 3D CAD modelling, prototype, 2xA1 photorealistic posters
R15,000
* 3D CAD model required
** Depends on product size, may require scaling
Extras:
photorealistic video clips;
generating environment for photorealistic posters (R3,000); and
postage
What about confidentiality?
Prototyping is done within the safe environment of a patent law firm. We specialise in protecting intellectual property. We will respect and protect yours. And, any intellectual property that we may developed is automatically assigned to you without charge.