CIPC Online Applications – Patents, Trademarks, Designs
You can file patent, trademark and design applications with CIPC online. CIPC migrated to an electronic filing system a few years back, and all applications are now filed electronically. Applicants may create an account with CIPC and file directly. However, it is much simpler and safer to use CIPC online filing systems developed by GlobalIPCo – should your CIPC online application receive an office action, or need to be published, the patent and trademark attorneys at S&Z are available to assist.
CIPC Online Provisional Patent Application
To file a provisional patent online with CIPC, register an account with GlobalIPCo; enter the title of the invention, applicant and inventor details; sign the forms prepared by the GlobalIPCo system; prepare a document that describes your invention (using our Patent Template); and pay the filing fee.
Your application will immediately be filed online with CIPC, and you will receive a Patent Pending Number within a day.
CIPC Online South African National Phase Patent Application
South African national phase patents must cite a South African patent firm as the address for service. All South African national phase patents filed by GlobalIPCo appoint S&Z Patent Attorneys as the address for service. This is the most affordable option for filing National Phase Patents. And, special pricing is offered to foreign patent law firms.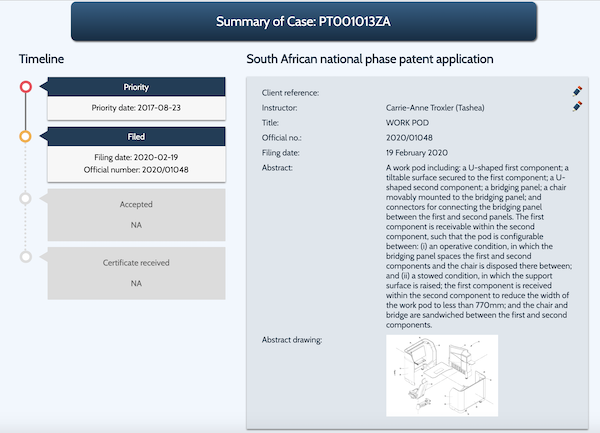 CIPC Online Trademark Application
Many online trademark filing systems are available, but only the GlobalIPCo trademark filing system files trademarks through a recognised trademark law firm – S&Z Trademark Attorneys. With S&Z managing prosecution of your trademark to grant, the chance of your trademark application being accepted and registered is much higher.
The CIPC online trademark filing system operated by GlobalIPCo files both Word marks and Logos, and prepares all forms for signature.
CIPC Online Designs
Simply upload photographs of your new product to the GlobalIPCo design registration system to protect your product from being copied. Historically, designs were expensive, and required 3D CAD models. These days, photographs are accepted, reducing the time and cost to file design registrations significantly.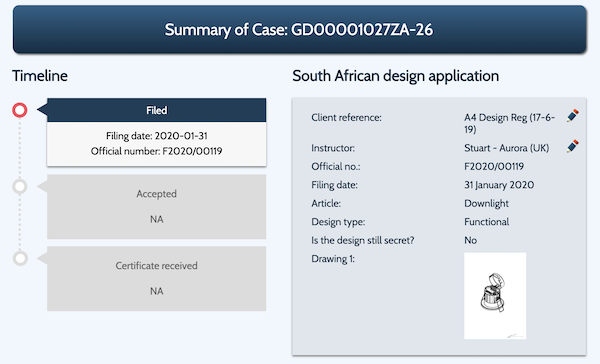 Why GlobalIPCo
The GlobaIPCo system links the CIPC online system with the systems of S&Z Patent Attorneys. You can view the status of your cases from your portfolio, from which you also effect all instructions (e.g. responses to office actions, extension of time, publication, and courier of documents). The system will keep you fully informed of all developments by email, and the patent and trademark attorneys at S&Z are always available to assist.