How to trademark a name
To trademark your name and logo is easy, but it will take about 2 years before it is registered. This doesn't mean that you can't use your name in the meantime.
Here are some tips on how to trademark your name:
Conduct a search to confirm that a similar name isn't already registered
It would be a waste to incur marketing, advertising and packaging costs, only to find out in 9 months' time that a conflicting trademark is already registered, and that you've got to change your name.
So, before filing a trademark application for your name, search through the South African trademarks database for similar names.
Your options are:
Instruct one of our trademark attorneys to conduct a professional South African registrability search for R2,500 plus vat; or
Try the free online trademark search facility.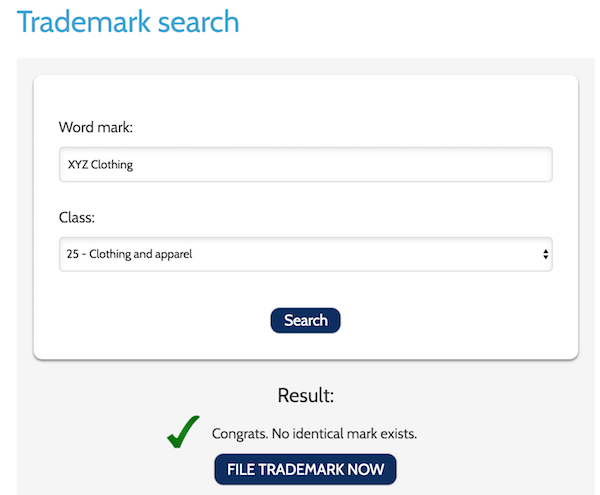 Consider the type of trademark applications you should file
Our suggestions:
Type your name in capital letters, as this will ensure that your trademark is not case-sensitive. In other words, your trademark for "NAME" will also cover "Name", "name" and "nAmE".
Don't add the logo to your name trademark. Rather, register your logo separately. If you have a pay-off line (e.g. "Just do it"), also register this separately.
If you register a logo, register it in black and white, as this will cover all colour variations.
If you have a range of products, register the "common name". For example, instead of registering "NAME V-neck", "NAME Bell bottoms", and "Name Shades", just register "NAME".
Select a suitable class
Start by selecting only the main class(es) in which you're currently trading. For example, you may intend in future to extend your clothing brand to jewellery and sunglasses, but extend your trademark to these additional classes only when you're ready to make sales.
File your trademark application
You have three options:
Instruct one of our trademark attorneys to prepare and file the trademark application for R4,090 plus vat;
File your trademark using TM Direct – an online trademark filing system operated by S&Z Trademark Attorneys;
File the trademark using GlobalIPCo's online filing system. This online system prepares the forms for signature and files your trademark application directly with the South African Trademarks Office.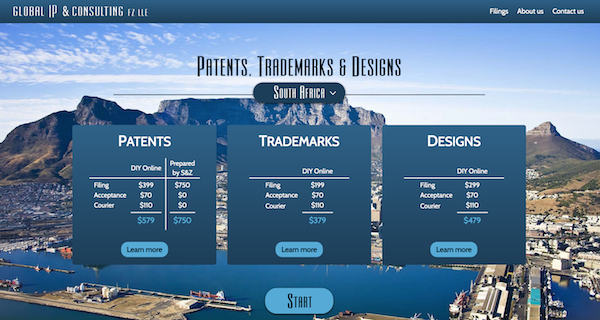 What should I do after filing?
Start / continue using your name after filing. In 9 months' time, you may receive an examination report from the South African Trademarks Office. If there are no objections, your application should be accepted within 15-20 months, whereafter your trademark application will need to be published in the Trademarks Journal. Should your application not be opposed following publication, your trademark should be registered within 6-8 months of publication.
Thereafter, don't forget to pay the trademark renewal fee every 10 years (calculated from the filing date). Ensure that you don't forget to pay your trademark renewal by uploading your trademark registration on to our Online Renewal System.