Fastest Patent Registration
Looking for the fastest patent registration worldwide? Choose a country that does not examine patents. Next, check if the Patent Office in that country operates an electronic system – manual systems just can't process patents fast enough. Then, have a look at the fees. You'll quickly find that the fastest way to get a patent registration is to file the patent in South Africa through GlobalIPCo / S&Z.
S&Z uses the GlobalIPCo patent filing and management system, which is able to courier the registration certificate within 3 months of filing! This is quick, but what's even more exceptional is that they can do this for only US$585.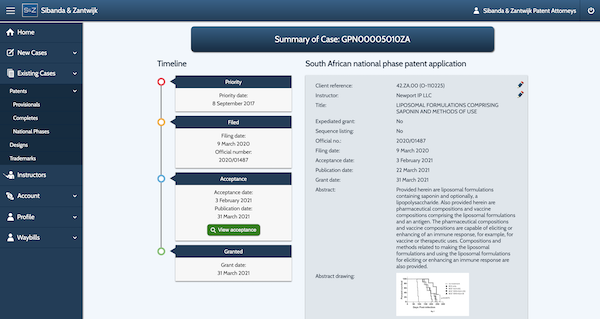 Since the S&Z / GlobalIPCo system is fully automated, they don't charge extra to:
lodge documents late; or
arrange fast registration.
Furthermore, no original documents are required – scanned copies of all documents (including signed documents) are accepted; and no commissioning / legalisation is necessary.
To reduce the cost further, use the GlobalIPCo DIY online filing system. If you're a law firm, inquire about GlobalIPCo's further discounted pricing.
By:
automating filing and prosecution;
drastically reducing the time to courier a registration certificate to the client; and
significantly reducing costs,
S&Z became the top filer of South African patents in September 2021.