SANi – the default PCT national phase patent selection
What made SANi the default PCT National Phase Patent selection?
Why Africa?
By 2050, one in four humans, a quarter of the world's population, and one in three working-age people, will live in Africa.
Africa is a young continent – the youngest in the world with 60% of the population under the age of 25.
Africa is the last, and largest, emerging market and offers the last big supply chain and consumer prospects, with opportunities like the ones Southeast Asia presented 20 years ago.*
[Meg Whitman, US ambassador to Kenya]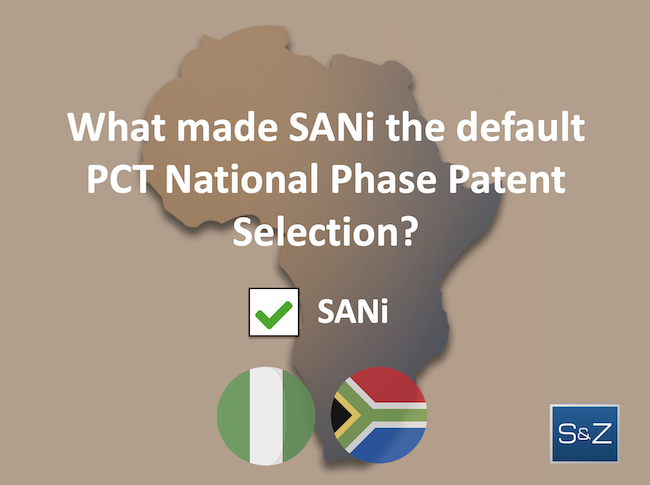 Why SANi?
South Africa and Nigeria (the counties forming part of the SANi combination patent) are the two largest economies in Sub-Saharan Africa, contributing 44% to the total GDP.
And, the SANi Patent is…
CHEAPEST TO REGISTER – $496.50 for South Africa and $702.50 for Nigeria
RENEWABLE "TO TERM" (20yrs) – $385 for South Africa and $630 for Nigeria
GUARANTEED – neither South African nor Nigeria patents undergo substantive examination
QUICKEST TO REGISTER – 5-12 months for South Africa and 3 months for Nigeria
SIMPLEST TO FILE – 100% online through GlobalIPCo
[Law firms entitled to further discounted pricing]
There is no other continent that you can effectively cover for a lifetime cost (inclusive 20 years of renewals) of only $2,214.
That's why SANi is the default selection when filing PCT national phase patents.
[the SANi patent is not created by Treaty]