Renew patents online in 10 easy steps
Pay patent renewal / annuity / maintenance fees securely online in 10 easy steps:
1: Visit the IdeaNav Online Renewal Tool and click the "Quick-Pay Renewal" button to save up to 70% on your renewal costs / maintenance fees / annuities. Also see our summary of renewal costs.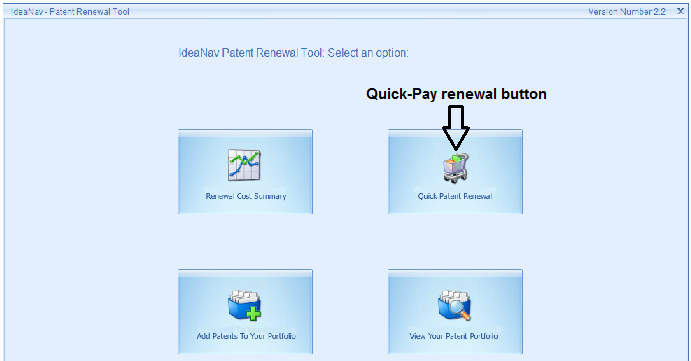 2: Select country and enter patent number

3: The software extracts your patent details, and you confirm that the patent is correct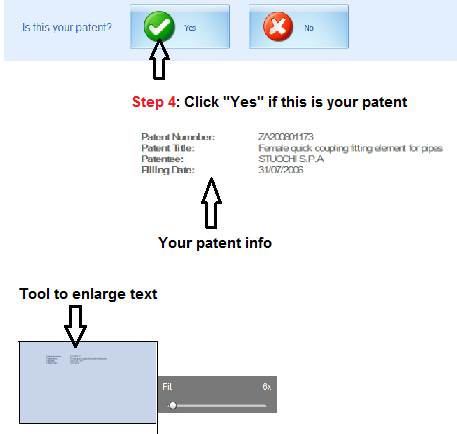 4: The software populates your patent information and calculates the renewal fee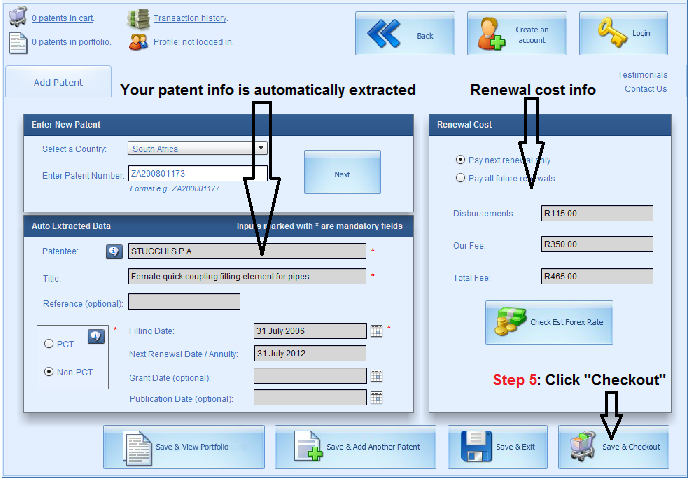 5: Login to the system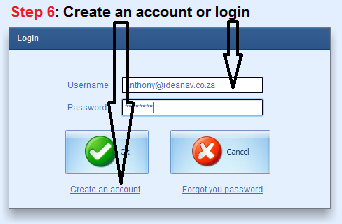 6: Confirm your renewal instruction and instruct payment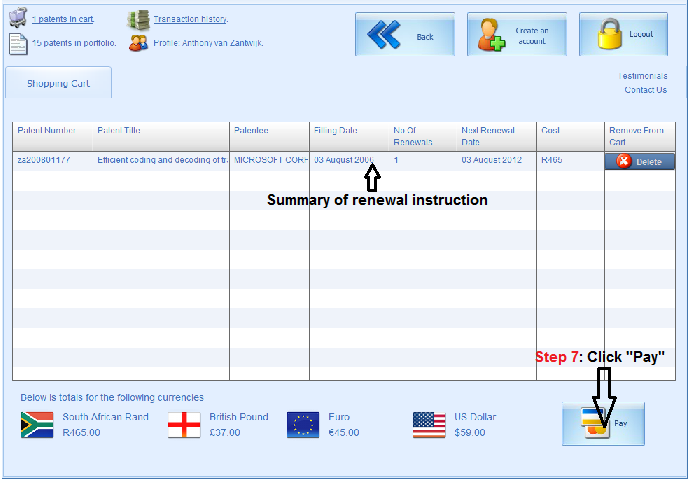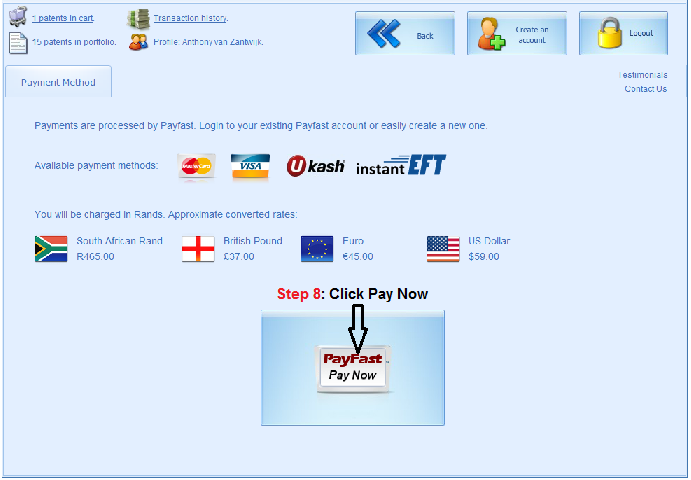 7: Enter credit card information and pay using a secure payment system (PayFast)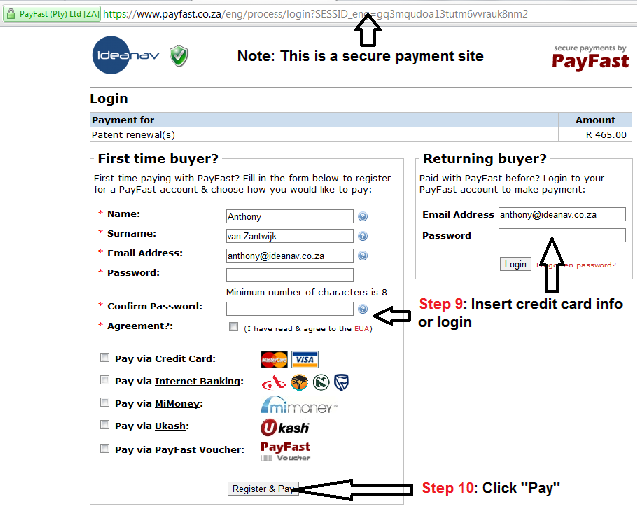 Following payment, we send you an invoice by email and the patent is included in your patent portfolio, where you can track the status of your renewal instruction / other patents. Completion of the renewal is confirmed by email.
You will automatically receive renewal reminders of all patents in your portfolio by email 6, 3 and 1 month(s) before the renewal deadline. Clicking the link on the email directs you to your portfolio page where you can renew your patent.
Note: It is simple to migrate renewals from your existing patent attorney to us – just advise them not to pay your upcoming renewal.
FAQs:
Q: Can we renew our patents through IdeaNav without moving our cases from our existing patent attorneys?
A: Yes. You can migrate your patent renewals to us without changing the "address for service" on your cases or migrating your patents to us. Actually, we recommend that renewal clients retain their existing attorney as the "address for service". What this means is that, despite paying renewals through us, should any issue arise in respect of your patents, the Patent Office will notify your existing attorneys and they will remain authorised to respond thereto. Nothing changes in this regard – the powers and responsibility that your existing patent attorney enjoys are not affected by renewal migration.
For us to pay your renewals, you merely need to: (i) instruct us to renew your patent; and (ii) (as a matter of courtesy) notifying your existing attorney that the upcoming renewal will be paid through another channel. Nothing changes on the Patent Register.
Q: Are there any charges for receiving reminders or uploading cases onto our portfolio?
A: No. Once your patents are loaded onto our system you will receive reminders. To: upload patents onto our system; manage your portfolio; and receive reminders is free, irrespective whether or not you instruct us to renew your patents. We only charge for renewal instructions received.