Register Corona Virus PPE Patent
Protect your Corona Virus face mask, face shield and hand sanitiser by registering patents. But, be clever about how you do it.
Covid-19 patents
The problem with patents for Corona Virus PPE equipment is that the patent will only become legally enforceable in about 3-4 years from now – considering that there should be a Covid-19 vaccine my then, that is far too late to be of any use to "protect" your Corona Virus face mask or hand sanitiser. Unless you intend to use your patent to protect yourself during the next pandemic, the high cost of patenting is difficult to justify.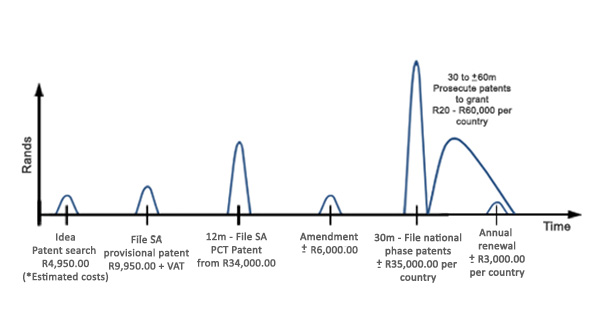 So, why file a patent for your Corona Virus invention? Simply to "deter" competitors from copying your product and to "market" your product as "new and innovative" worldwide. For this, all you need is a Patent Pending Number. Patent Pending Numbers cost only $199 through GlobalIPCo and $99 through Iptica and are available within one day of filing. As long as your product has a "new" feature that you believe to be inventive (i.e. not obvious), you may upload a description of your product to the online patent filing system and get a Patent Pending Number. See our provisional patent drafting and filing guide.
Covid-19 designs
Somewhat more relevant than Corona Virus PPE patents are design registrations that protect the shape of your Corona Virus face mask or other PPE equipment. South African designs can be filed online via GlobalIPCo within minutes for only $299 using photos of your product; you will receive the design application number within a day; and the design should be accepted within 9 months – still a little late, but better late than never. Once registered, the design will prevent others from making a PPE product that looks "substantially similar" to the photos in your design registration.
Even Dolce & Gabbana uses photographs to file design registrations, and I'm sure your photos will look better than theirs: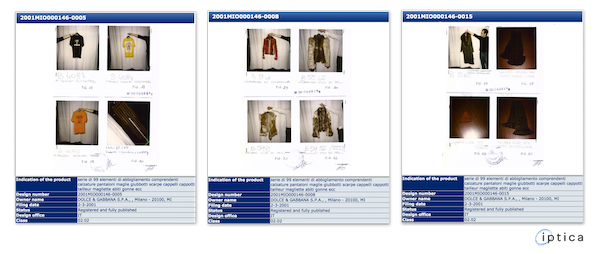 Covid-19 trademarks
Trademark register the name of your Corona Virus product, but do not try claim rights over the words "CORONA VIRUS" or "COVID-19". As your PPE products gain a reputation, these trademarks will become increasingly valuable and useful.
Trademarks are easily filed online using TM Direct. S&Z Trademark Attorneys will assist to prosecute TM Direct trademarks to grant.
Top tips:
Get a Patent Pending Number for "new features" on your PPE product.
Get a Patent Pending Number for a new formulation of your hand sanitiser / a new step in the method of manufacturing hand sanitiser.
Get a Design registration for the shape of your Corona Virus face mask.
Create a Brand for your Corona Virus PPE product, and register your Brand as a trademark.