Register my clothing brand – trademark protection
If you are about to launch a new clothing brand in South Africa:
First, check whether you are allowed to use your brand name / logo at a cost of R2,500 plus vat; and
Then, file a South African trademark to protect your brand name / logo at a cost of R4,090 plus vat.
We specialise in registering trademarks for clothing brands and can ensure that you don't step on someone else's toes when using your brand, and that your competitors shy away from copying your brand.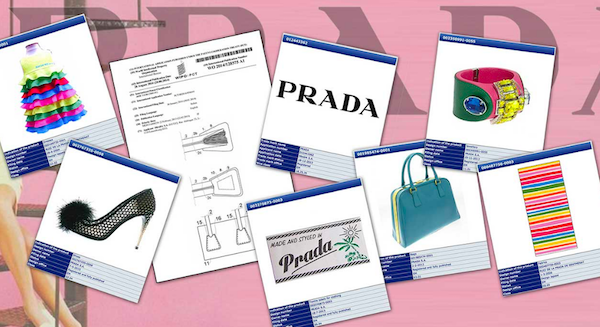 There are no "rules" for clothing brands. For every tip we give, there are many exceptions. Anyway, here are our tips for creating your clothing brand:
Note: You cannot patent a clothing brand – patents protect a new feature on a product, e.g. a new type of zip / velcro fastener. However, you can protect the unique shape of your dress / jacket / pants / sunglasses by filing a design. Having said this, considering the various clothing designs that have been sold worldwide, the scope of protection afforded by a registered design will be very small.
Tip 1 – Single words:
Come up with a memorable name. Single words are preferable. Think:
Nike
Levis
Adidas
Puma
Gant
Polo
Fila
Guess
Gucci
Chanel
Hermes
Lacoste
Kappa
Tip 2 – Syllables:
Notice how most memorable brands generally have one or two syllables, e.g.:
GANT (1 syllable)
GUESS (1 syllable)
NI – KE (1 or 2 syllables, depends on if the E is silent)
KA – PPA (2 syllables)
LE – VIS (2 syllables)
PU – MA (2 syllables)
PO – LO (2 syllables)
FI – LA (2 syllables)
GU – CCI (2 syllables)
CHA – NEL
LA – COST(silent e) (2 syllables)
Exceptions:
A – DI – DAS (3 syllables)
BUR – BER – RY (3 syllables)
BE – NET – TON (3 syllables)
VAL – EN – TI – NO (4 syllables!)
Problem: The shorter your word, the higher the chance there's already a competing trademark on the trademark register / in use. The chance of your trademark registration being granted increases as the length of your mark / word increases.
TIP 3 – Combining words:
If your brand is longer than 2 syllables, consider combining it with another short name.
TOMMY HILFIGER
CALVIN KLEIN
HUGO BOSS
LOUIS VUITTON
THOMAS PINK
SUPER DRY
Initials combined with a surname also works:
TM LEWIN
However, coupling names with an "ampersand" / "and" is kind of "old school":
HARVEY & HUDSON
TURNBULL & ASSER
HILDITCH & KEY
But, "old school" today may be "new school" tomorrow. Beards? Step hair cuts – I deny I ever had one?
Exceptions: Abercrombie & Fitch, Dolce & Gabbana
TIP 4 – Use a made up / arcane word:
Made up brand names are not only more memorable, they are also much more likely to be accepted by the trademark registrar.
NIKE, means "victory" (but only really to the Greeks)
ADIDAS
Or use words out of their context:
PUMA
TIGER of Sweden
DIESEL
SOVIET
SOWEARTO
TIP 5 – intuitive spelling
Prefer words that people can actually spell. This is best explained by "exceptions":
NAPAPIJRI – Seriously? Who on earth thought of this?
TOMMY HILFIGER / Hillfigure / Hilfinger / Hillfiger / HilFigger?
TIP 6 – Use some gut feel:
Believe your gut. What is the difference between:
A – DI – DAS
and
BA – NA – NAS
Both are 3 syllables, neither word is naturally associated with clothing, both have the same metre, but your gut feel may identify the "winner" and the "slightly dodgy" option. But, then, "banana Republic" became a popular clothing brand. Figure that!
TIP 7 – Simple logo
When it comes to logos, simple is best. And, don't add letters:
Exceptions: D&G, LV, DKYN, YSL clearly work.
Call us to make your clothing brand a success. We can also help you to select the appropriate trademark classes.
And, what was that NAPA …. brand again?