Can a general lawyer file a provisional patent in South Africa?
Yes, general lawyers may file a provisional patent in South Africa, provided they file the application through GlobalIPCo's provisional patent filing system.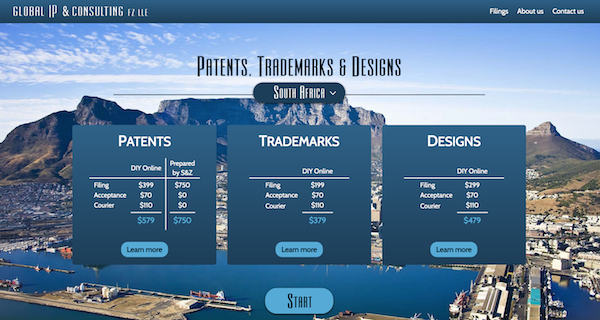 Must a patent attorney not lodge the provisional patent application with CIPC?
South African patent law permits:
an applicant to file his own provisional patent application directly with CIPC; or
to lodge the provisional patent application via a patent attorney.
This does not mean that, if someone other than the applicant files the provisional patent application, the document must be drafted by a patent attorney. It just means that a registered South African patent attorney must lodge the application with CIPC and be recorded as the "address for service". All South African patent applications filed through GlobalIPCo are lodged by S&Z Patent Attorneys, and record S&Z as the address for service. This enables general lawyers to file provisional patent applications for their clients using GlobalIPCo.
How to write the provisional patent document
Unlike a complete patent application, which must be written in a specific format (with a set of claims), no specific format is prescribed for a provisional patent application. This means that, as long as a document full describes the invention, that document may be submitted to the South African Patent Office, and a provisional patent application number will be issued within a couple of days. For tips on "fully describing" the invention, see our provisional patent template.
For the provisional patent drawings, you may use hand sketches or photographs. In a year's time, when drafting the complete patent, these drawings will be substituted with proper patent line drawings.
Who prepares the patent forms
Don't worry about the patent forms, GlobalIPCo prepares all forms for signature. All that is required from you is to input: the title of the invention; the applicant's name and physical address; and the inventor's details.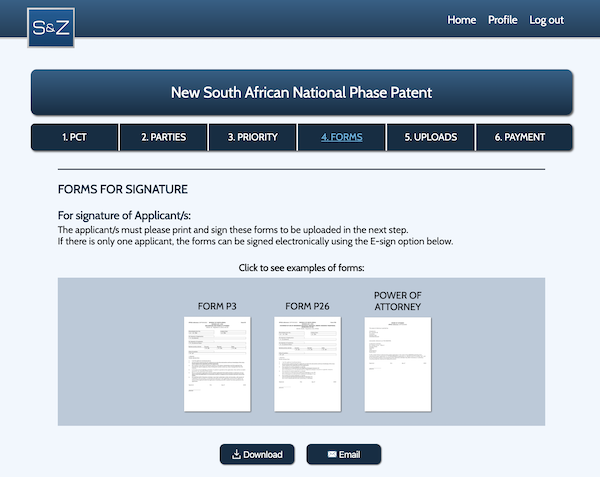 What's the next step
After filing the provisional patent application, the applicant may disclose his invention and sell the new product. He may also mark his product "Patent Pending". Apart from potential downstream "protection" afforded by granted complete patents, the Patent Pending Number is useful for deterrence and marketing, and lasts for 12 months.
In a year's time, a patent attorney will need to prepare a complete patent application and file patents in countries where protection is required – read more about the downstream patent process. This is where patenting starts becoming expensive.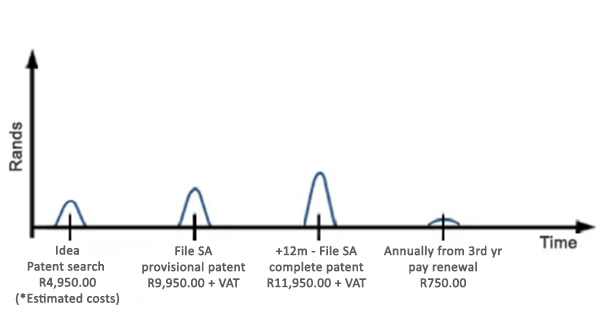 (*Estimated costs)
If, in a year's time, the applicant decides to take no further steps, he can simply let the provisional patent application lapse by doing nothing. All that he would have spent is the initial cost to file the provisional patent application.