Accelerated grant of patent in South Africa
South Africa is the fastest country in the world to get a registered patent. If accelerated acceptance / grant is requested on filing, it takes only a couple of weeks for the South African patent application to be accepted (extended to 4 weeks during stage 4 COVID lockdown). Once accepted, publication occurs on the last Wednesday of each month (albeit that submission of acceptances for publication closes about 9 days before the publication date). Once published, the patent registration certificate may be printed, signed, sealed and issued within a few weeks. This means that the time from filing to courier of the South African patent registration certificate can be reduced to between 2 and 3 months.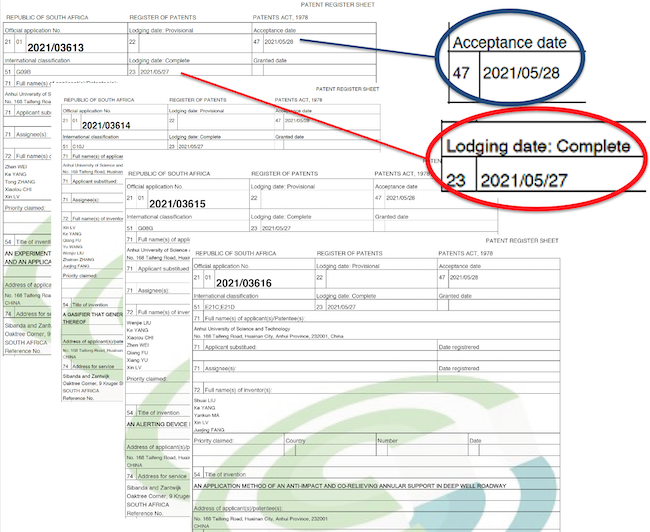 South Africa does not conduct substantive examination of complete / national phase patent applications.
Furthermore, since applications should not trigger office actions, registered South African patents can be offered at a fixed price. S&Z's cost to:
prepare and file a South African complete / national phase patent application;
request accelerated acceptance / grant;
report acceptance;
arrange publication;
arrange issuance of the registration certificate; and
courier the registration certificate to you,
is US$585.
This cost can be reduced if the GlobalIPCo filing system is used. The GlobalIPCo system also permits requests for accelerated acceptance / grant without additional cost. To register on the GlobalIPCo system is free; discounted pricing is extended to patent attorneys; and payment is only made when an application is filed.