Trade mark
A trade mark registration prevents others from using a mark that is confusingly similar to your registered trade mark.
You can file a trade mark for the following:
a WORD (e.g. "Nike");
a LOGO (e.g. the Swoosh); and
a PAY-OFF line (e.g. "Just Do It").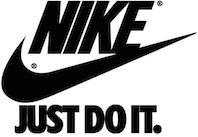 Trade mark Tip 1
Few applicants will qualify to trade mark their COLOUR (e.g. red for Coke), or their 3D SHAPE (e.g. the iconic Coke bottle). Our advice is not to go there – even Cadbury's could not secure trade mark protection for the colour purple.

Trade mark Tip 2
Your trade mark must not be descriptive. Examples of descriptive trade marks are:
"Green Apples" if you are a fruitier. However, since apples have nothing to do with computers, this mark can be filed in the computer class.
"Rosebank Hairdresser", if you are a hairdresser in Rosebank.
"High-Resolution" for television screens. Having said this, the mark "Sharp" managed over time to generate sufficient reputation to be allowed as a trade mark. Much use over time also helped Audi's "vorsprung durch technik" to be recognised as a trade mark.
Trade mark Tip 3
After you have secured a trade mark, don't allow it to become generic, i.e. for the trade mark to be descriptive of your product. Examples of once-valuable trade marks that became generic and were lost include:
Hoover;
Escalator;
Thermos flask;
Nylon; and
Liquorice Allsorts.
The trade mark "Vaseline" came very close to becoming a generic term for petroleum jelly. to save the mark, Vaseline was forced to extend its range of products to include creamy hand lotion.
Trade mark Tip 4
Get it right from the start. Call us to discuss your trade mark with a trade mark attorney. The first step is to conduct a registrability search (R2,500 plus vat) – it is better to check for conflicting marks / use before filing than to be forced to re-brand your goods / services in 12 months' time. Thereafter, file a trade mark for only R4,090 plus vat.
Alternatively, file your South African trademark application online: