Partnering with GlobalIPCo
GlobalIPCo is looking to partner with a large US or EU patent firm to bring the SANi Combination Patent to +98% of the PCT applicants that are currently overlooking Africa.
Africa is the continent with the second largest population and the highest population growth. Africa should be a default selection in PCT applicants' national phase patent portfolio. And, the best option for "Africa" is the SANi Combination Patent, which covers 44% of sub-Saharan Africa's GDP at a lifetime cost (inclusive of all renewals) less than the filing cost of most national phase patent applications.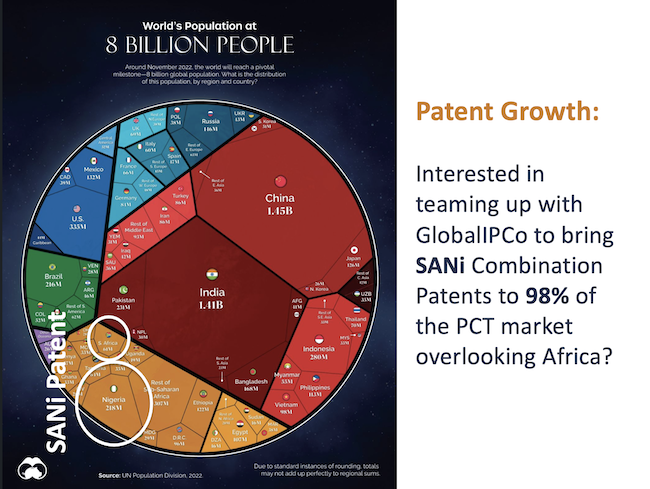 If your law firm sees an opportunity for growth in African patents, contact GlobalIPCo – they would be pleased to hear from you and discuss how to stimulate African patent filings.
Other online filings offered by GlobalIPCo:
EU Registered Community Designs;
South African Patents;
Nigerian Patents;
South African Trademarks; and
South African Designs.
[SANi patents are not created by treaty]