IdeaNav featured on Hangman – intellectual property and prototypes
IdeaNav is proud to be associated with CellC Reality's HangMan online game show for inventors:
If you have an invention and are itching for an opportunity to pitch it to a panel of investors, enter now! Entries close on 21 July 2017.
To enter:
download the CellC Reality (HangMan) app from the Apple or Android app store;
create a profile on the HangMan app; and
submit a written description of your idea via the HangMan app.
HangMan will screen applicants' inventions and select 12 finalists. The finalists will be "followed" for 12 weeks while their ideas and business plans are incubated. Where appropriate, IdeaNav will assist finalists to create concepts, 3D CAD drawings, 3D printed prototypes and Photorealistic posters. The aim is for the finalists to secure funding, with the HangMan winner receiving R1,000,000.
Viewers can assist their favourite finalist to win by voting via the HangMan app.
Next steps:
After prototyping, IdeaNav can also assist inventors to:
conduct international patent searches to confirm that inventions are "new" (and, therefore, protectable);
file trademark applications to protect their brands;
file design registrations to protect the shape of their products;
file patents to protect new and inventive features; and
draft intellectual property licences.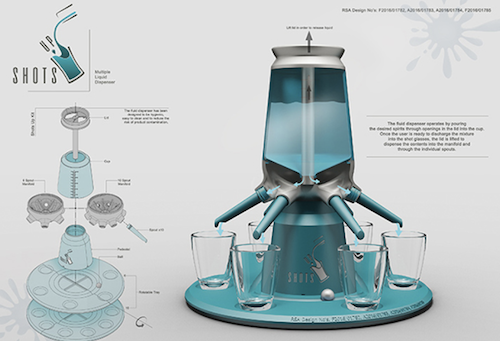 IdeaNav is a company of patent attorneys; trademark attorneys; industrial / product designers; and mechanical, mechatronic, civil and metallurgical engineers. All inventions disclosed to us are maintained strictly confidential. Also see our prototyping website. Although we are based in Johannesburg, South Africa, we provide prototyping and intellectual property services to inventors all over South Africa.