South African Largest Patent Firms
In June 2021, the top 3 South African Patent Firms accounted for more than 60% of the total complete patents filed.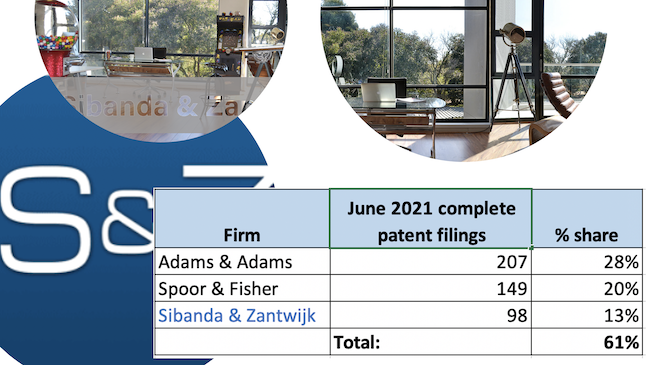 South Africa's largest patent firms (according to patent filings) are:
Adams & Adams
Spoor & Fisher
S&Z
von Seidels headed up the remainder of the 24 firms, which between them shared the other 39% of complete patent filings.
Compared to the other large firms, S&Z has relatively few patent attorneys. However, its exclusive use of the GlobalIPCo Patent Management System gives it the edge. The GlobalIPCo Patent Management System is integrated with the South African Patent Office's systems and significantly reduces the time and labour required to file and prosecute South African patents to grant.
In 2019, S&Z rose to become the second largest South African law firm when it came to filing provisional patents. It held this position in 2020. June 2021 saw it similarly rise up the South African complete patent filing ladder.